Phoenix EnforceHer #602, Marketing Director
Legal Name: Sierra Big John
Derby Name: Phoenix EnforceHer
Derby Number: 602
What is the meaning behind your derby name and number?
I'm a numbers person and the Phoenix has been in my life three different times. My number is Phoenix,AZ area code, just a play on that.
Why Roller Derby?
I wanted to play a real sport. Also it is a great game to play and to watch.
Blocker, Pivot or Jammer?
In games mostly a Blocker and Pivot. In practice I do all three, I have jammed a few times in games I need to be a jammer more.
Favorite song to skate to?
Turn down for what?
Do you have any pre bout rituals?
What are they for Home and Away Bouts? I listen to music mostly really chill music, if I want french fries I eat them. Otherwise I stay hydrated and make sure I've been eating well and getting enough sleep.
Favorite Book, Movie, and Album
Order of the Phoenix, Alice in Wonderland(Disney) and I love " From under the cork tree"- Fall out Boy
Favorite Quote
"Throw me to the wolves and I will return leading the pack."
 
What do you do outside of Derby?
I'm a full time student and a part time worker.
What advice would you have for anyone interested in derby?
Do it, don't doubt yourself just strap on some skates and have fun.
In a few words can you explain how derby has affected your life?
It has been the best thing in my life. I found what I am passionate with as well as some of the best of friends and every day I'm thankful for both.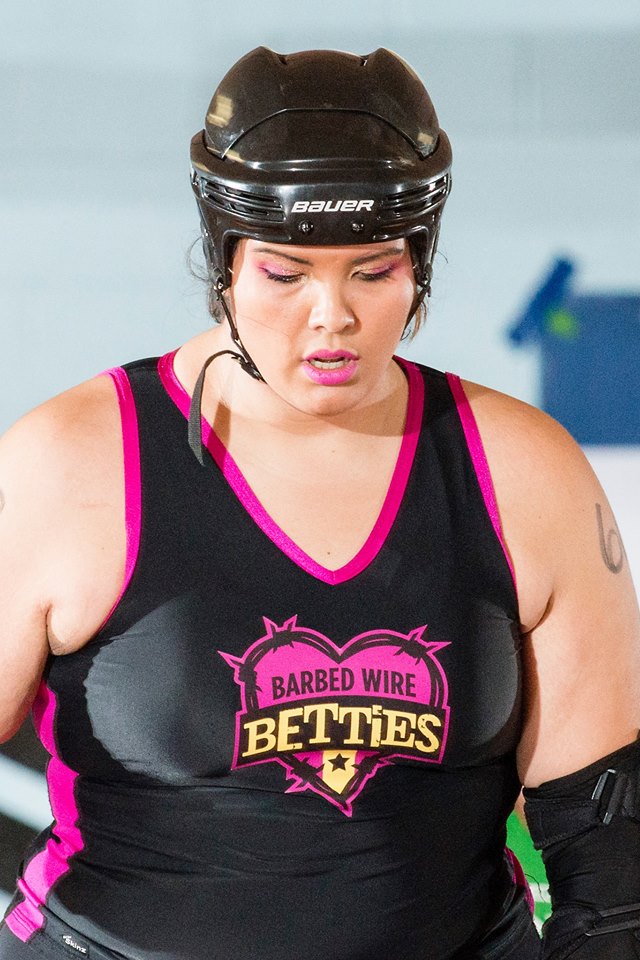 Photo Credit: John Kilhoffer
Photo Credit: Steve Jurkovic
Photo Credit: John Kilhoffer