Killem Dafoe #985
Legal Name: Ashley Rodriguez
Derby Name: Killem Dafoe
Derby Number: 985
What is the meaning behind your derby name and number?
I wanted to come up with a name that had a nod to my favorite movie: The Boondock Saints. I love Willem Dafoe's character in it!
Why Roller Derby?
I had just had my second child and was feeling in a funk. I had read about the Betties in the paper and thought that sounds like a good way to get out of the house, meet some new friends and get some exercise! Boy, was I right!
Blocker, Pivot or Jammer?
I'd like to say Jammer, but you really need to know all the positions!
Favorite song to skate to?
Anything fast paced!
Do you have any pre bout rituals? What are they for Home and Away Bouts?
No.
Favorite Book, Movie, and Album:
Where the Red Fern Grows. The Boondock Saints. Morning View/Incubus
Favorite Quote:
" Having only joy is great. Having only fear sucks. But having both …that's life defining." Leo Babauta
What do you do outside of Derby?
I am a mother and a wife first and foremost. I am the Director of Marketing at a local animal hospital. I have an event planning business.
What advice would you have for anyone interested in derby?
Give it a try!!
In a few words can you explain how derby has affected your life?
I have never met a more honest, trustworthy, full hearted group of women in my life, for this I am eternally grateful.
What are your future derby ambitions?
Get better, learn more and Jam more!
Who do you admire in Roller Derby?
Loren Mutch a/k/a Mutch Mayhem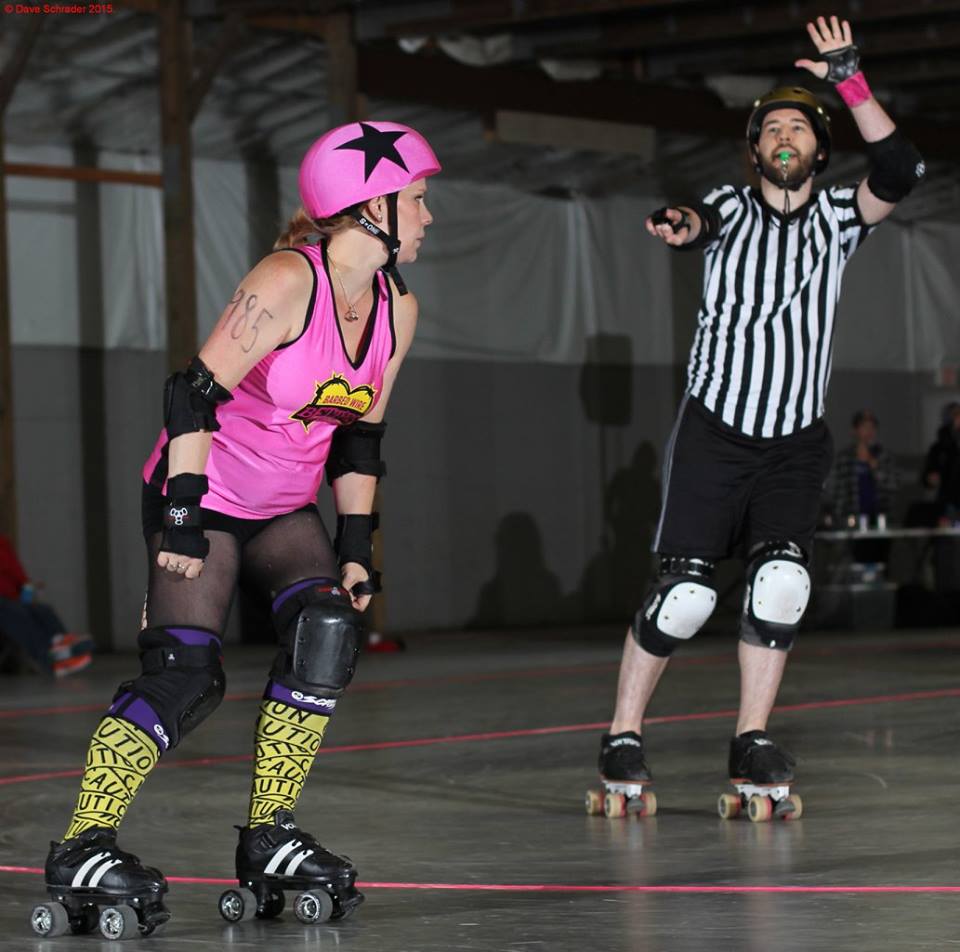 Photo Credit: Dave Schrader
Photo Credit: Dave Schrader
Photo Credit: Dave Schrader