Demon Cleaner #918
Legal Name: Virginia Tilton
Derby Name: Demon Cleaner
Derby Number: 918
What is the meaning behind your derby name and number?
Music, To quote Plate Head from the second Texas Chainsaw Massacre movie "Music is my life". Demon Cleaner is the title of a Kuyss song, it's very moody and brooding ethereal music. My name instantly got shortened to Demon and that was cool too because The Demon is my favorite member of KISS. 9/18 is my husband's birthday. I would not be the person that I am without his encouragement and support he is my best friend.
Why Roller Derby?
After I got into a bad wreck horseback riding, I figured it was time to hang up my spurs and move on to my next adventure. A friend of mine told me about some local league and I figured that I would give it a try. Right away I enjoyed the challenge of learning new things and doing my part to build a new league.
Blocker, Pivot or Jammer?
I can do all three but I prefer Blocker and Pivot. Being built like a female linebacker gives me the power and strength to move people where I want them. Having enough speed to Jam gives me an opportunity to take the Star if my Jammer needs help.
Favorite song to skate to?
Jam Skating to anything with a fantastic beat, Derby warm-up Demon Cleaner by Kyuss.
Do you have any pre bout rituals? What are they for Home and Away Bouts?
Home bouts I'm pretty busy helping out wherever I am needed to help get the gym together so we can have a bout. There is not much time to be indulgent with home bout rituals. Away bouts I like to take a long shower and visualize my role in the bout and in strategies that my team have been working on in practice. At the venue I like to listen to music and skate to keep warm maintaining a strong positive mindset.
6. Favorite Book, Movie, and Album
Book: Classic Crews A Harry Crews Reader
Movie: The Outsiders Original and Full Novel version
Album: Where You Been, Dinosaur Jr.
Favorite Quote
"The world is a banquet and most poor suckers are starving to death
Auntie Mame
 
What do you do outside of Derby?
I work alot and I like to skate when ever I get a chance outside of derby.
What advice would you have for anyone interested in derby?
Go for it. No one know what the can or can't do until they try.
In a few words can you explain how derby has affected your life?
Derby has opened up a whole new world to me. New people, new places, things to see, and it gave me the gift knowing myself and what I am capable of.
What are your future derby ambitions?
To get better. There are so many things to learn and to try, I just want to get out there and get me some.
Who do you admire in Roller Derby?
Anyone that really works hard to get better, but my Derby crush will always be Jackie Daniels. Oh and my Derby wife she's cool to.
Photo Credit: Dave Schrader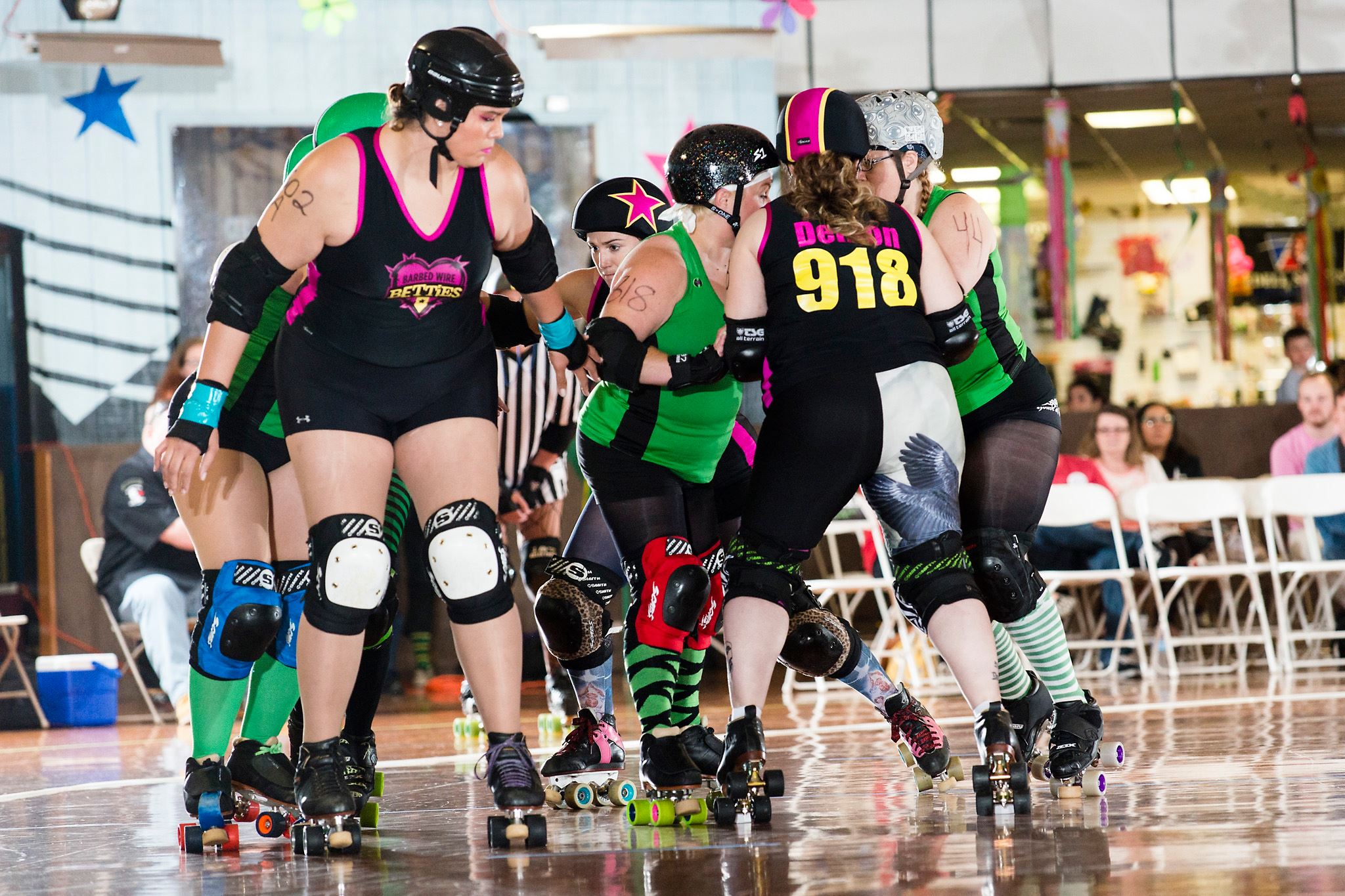 Photo Credit: John Kilhoffer
Photo Credit: Dave Schrader